Opened in March 2019, HumanKind is an immersive exhibition that tells new stories of the people who lived and worked at Calke. The exhibition includes installations in the form of sculptural 'landscape rooms', films, an animation, new seating around the grounds that is designed to prompt conversations and a pledge wall with brightly coloured postcards inviting visitors to undertake small acts of kindness beyond their visit to Calke.
In the first room, a film enables visitors to immerse themselves in the relationship between a mother and her son – Georgiana and Vauncey. Where Georgiana planted the lime avenue at Calke to mark Vauncey's birth, Vauncey planted crocus roots for his mamma to welcome her home from her travels.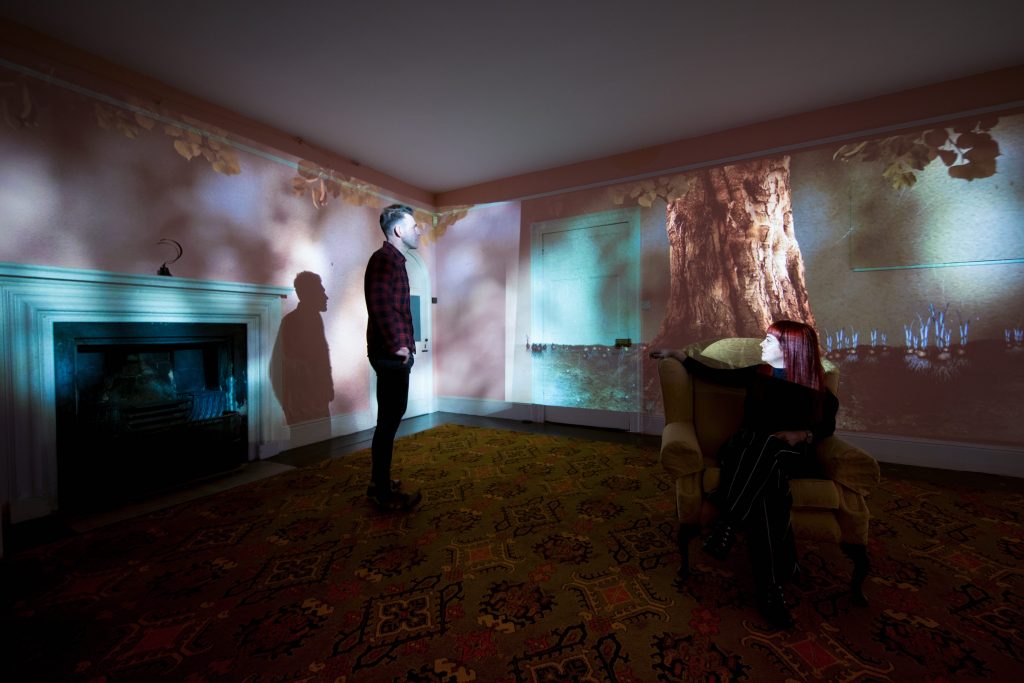 In contrast, in the Kitchen Harriet Phillips' story is told as a still life. Unable to live with her child, Harriet's experience of motherhood will have been very different to Georgiana's. Visitors can hear the clatter of the kitchen. In the centre of the room sits a strong and upright cupboard with a secret inside.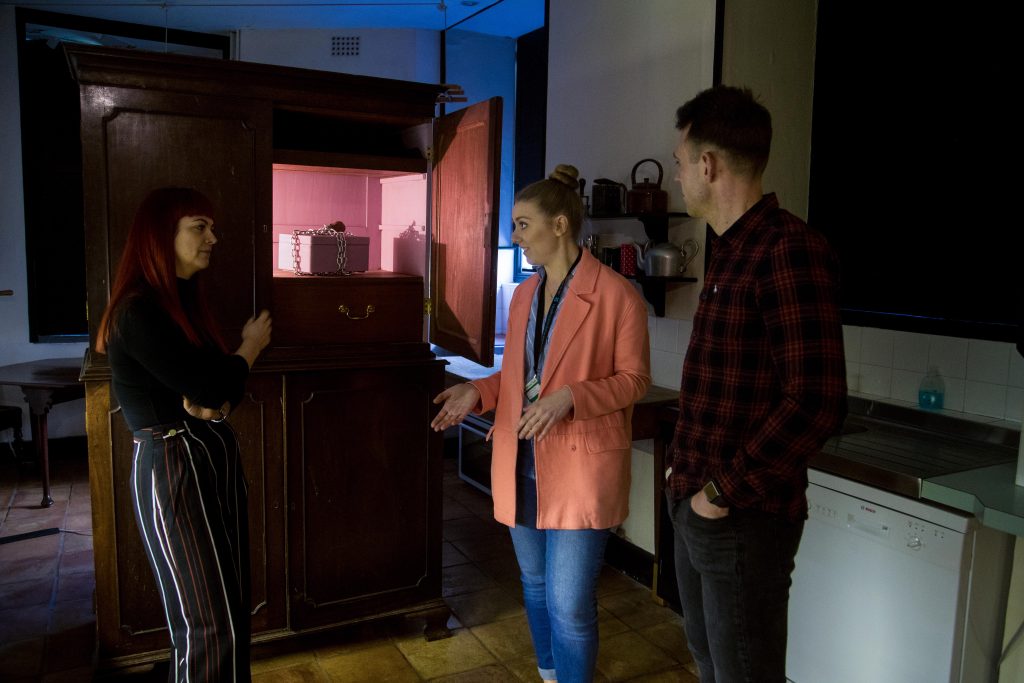 In the Dining Room, visitors can see 3 books, Joseph Farington's diary in which he gossiped about Henry and two of Henry's own books – a book of Latin prose which in which Henry doodled as a 13 year old boy and a book on how to be a gentleman. On the far wall, a new, light-hearted animation shows Henry's doodles eating the stigmatising words Farington used to describe him. In the space left behind, we see Calke and begin to get a sense of Henry as a fuller, rounded individual. In the Museum Room in the main house, visitors can find out more about Henry and see some of his possessions.
The story of Winifred Harpur Crewe is signalled by a beautiful silk curtain. The display here shares images of and keepsakes from Winnie's marriage to Albert Morton Senior, a Captain in the Indian Army. Winnie met Bertie during her travels and they married in 1914. In April 1916, Bertie was killed. At this terribly low point in her life, Vauncey travelled to meet her and she came home to Calke to heal.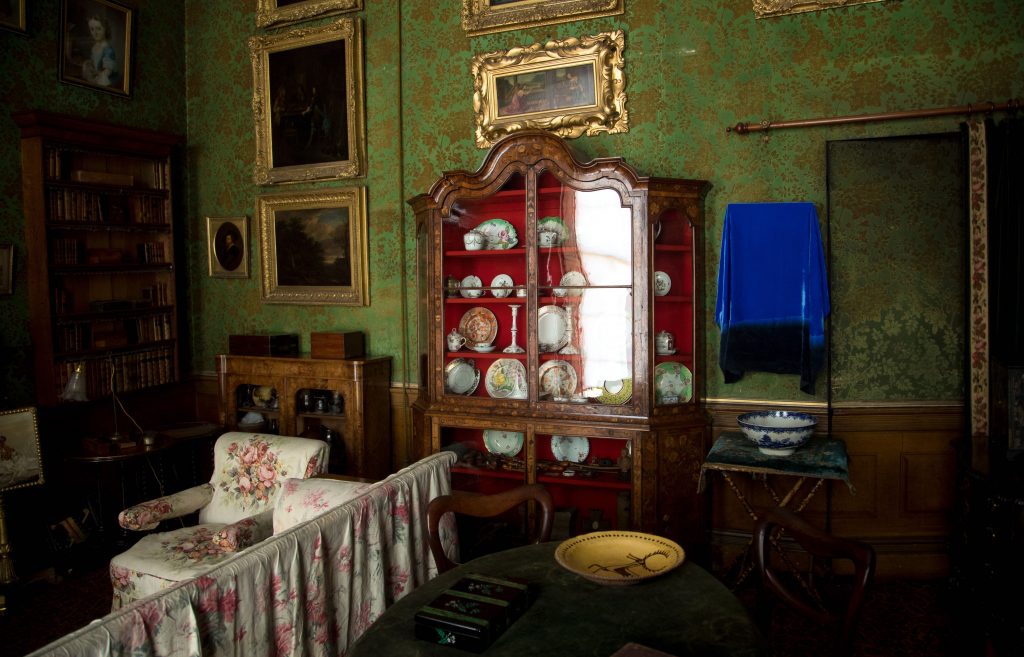 The installation in the Bucket Hall shares with visitors a sense of the challenges Airmyne Jenney faced as she learned to speak again following an accident and the way that her brother, Henry, supported her. Based on her own writing, we can experience some of the techniques Airmyne used and also share in her sense of humour. In the late 1950s she would play Doris Day singing Que Sera Sera on her gramophone, loud!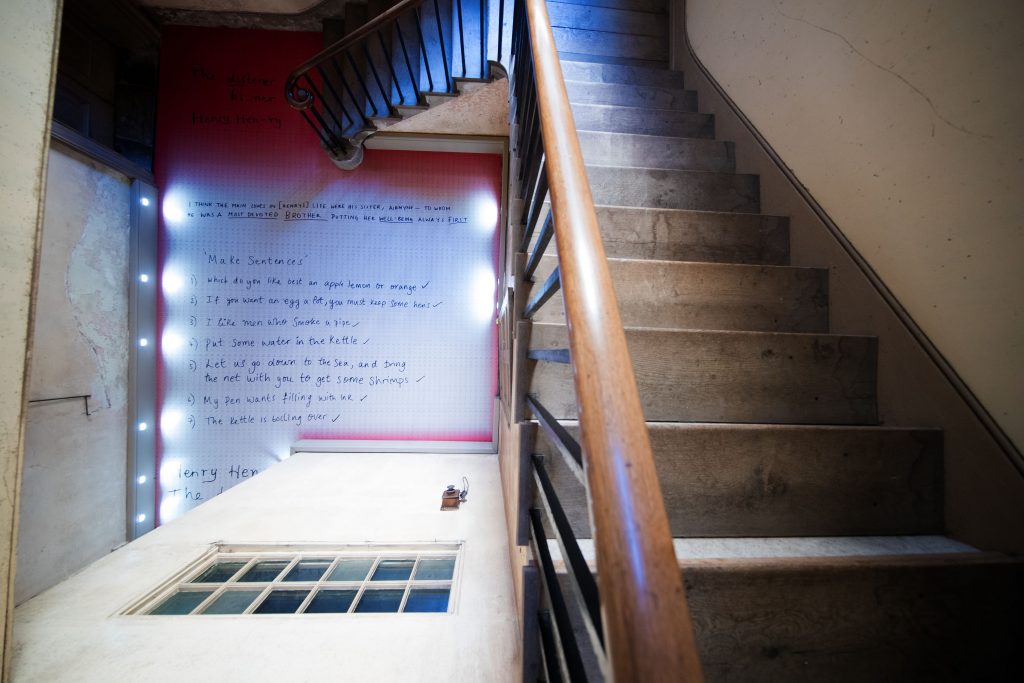 Moving towards the Servant's Hall, we tell George Crewe's story of anxiety as a young man and the way in which his strong relationships mattered so much in his later life. As an older man, George reflected on a moment in his past when he contemplated suicide. Quotes from his journal also reveal his great love for his wife and just how important his relationships were to him.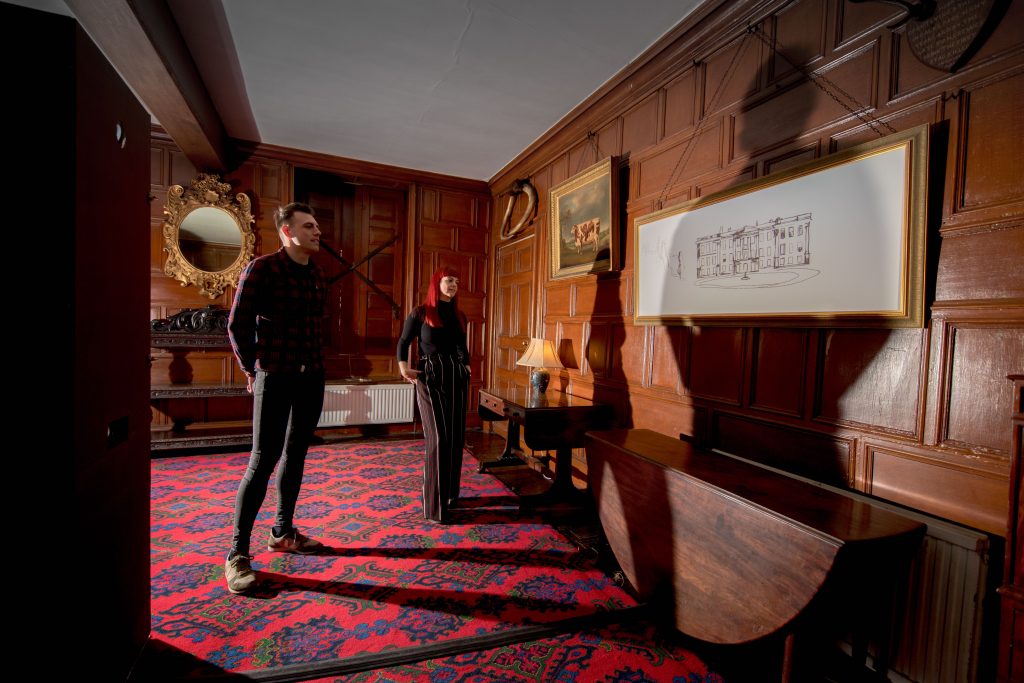 Finally, in the Servant's Hall, a film explores the contemporary issue of loneliness and social isolation, some of the groups most at risk and the small steps we can all take to help by looking after ourselves, looking after others, and creating connection-friendly communities.

The animation below, which features in the HumanKind installation and was created by designer Lea Nagano, draws on in depth research and brings to life the rich and complex story of Henry Harpur, the 7th Baronet of Calke, challenging the description of Henry as 'isolated'. Including childhood drawings by Henry Harpur found in his copy of Dr Carey's Gradus Ad Parnassum (1806), the animation chips away at the stigma surrounding Henry to reveal a full individual who lived a very interesting life.